saturday
was insane. i woke up at 6am (
groundcat
had to work) and started cleaning the house & packing for our trip. then i noticed griffin was digging at his ear and it looked bad. so i got him in at the vet that morning. then washed my car (inside & out) and ran errands. didn't get the house chores done, but left to pick up
dan
at work around 2:30pm and we headed to
columbus
. here are photos from the day: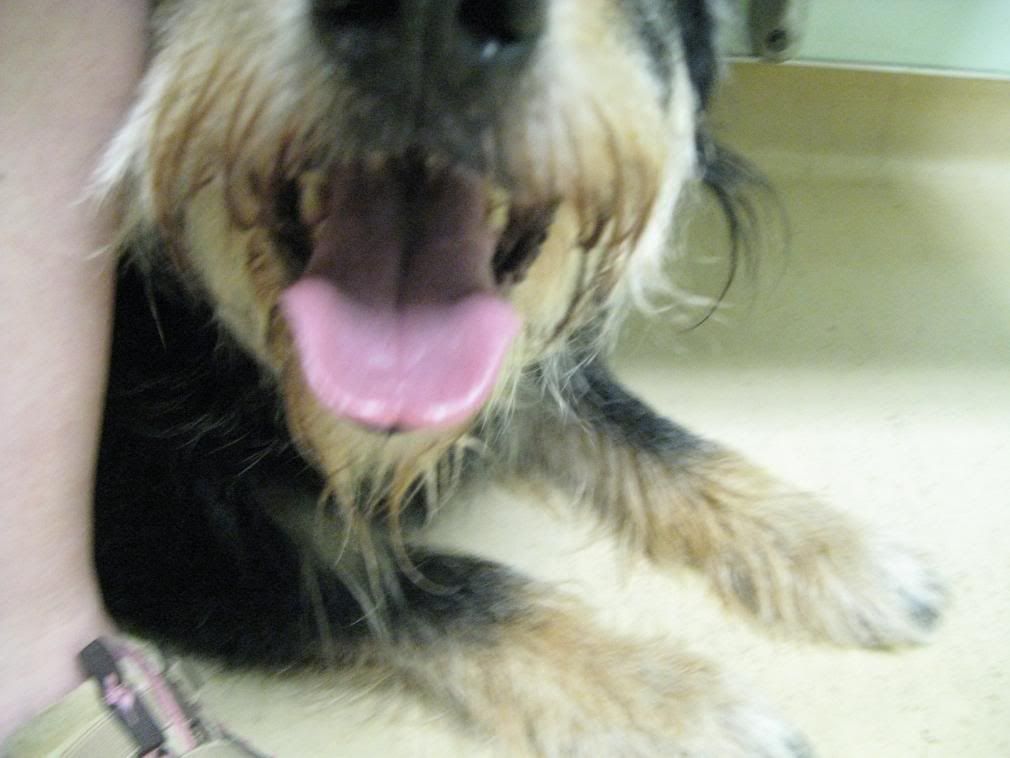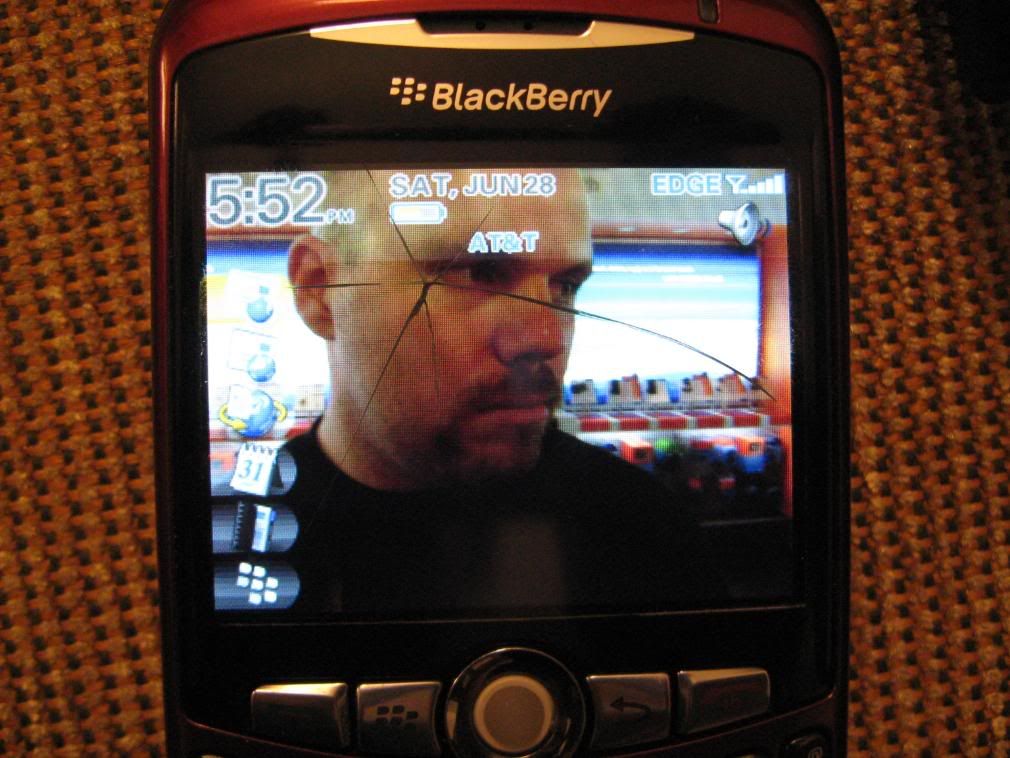 griffin at the vet (he's got an ear infection but otherwise just peachy) and my broken blackberry.
the crowd outside and tom waits on stage.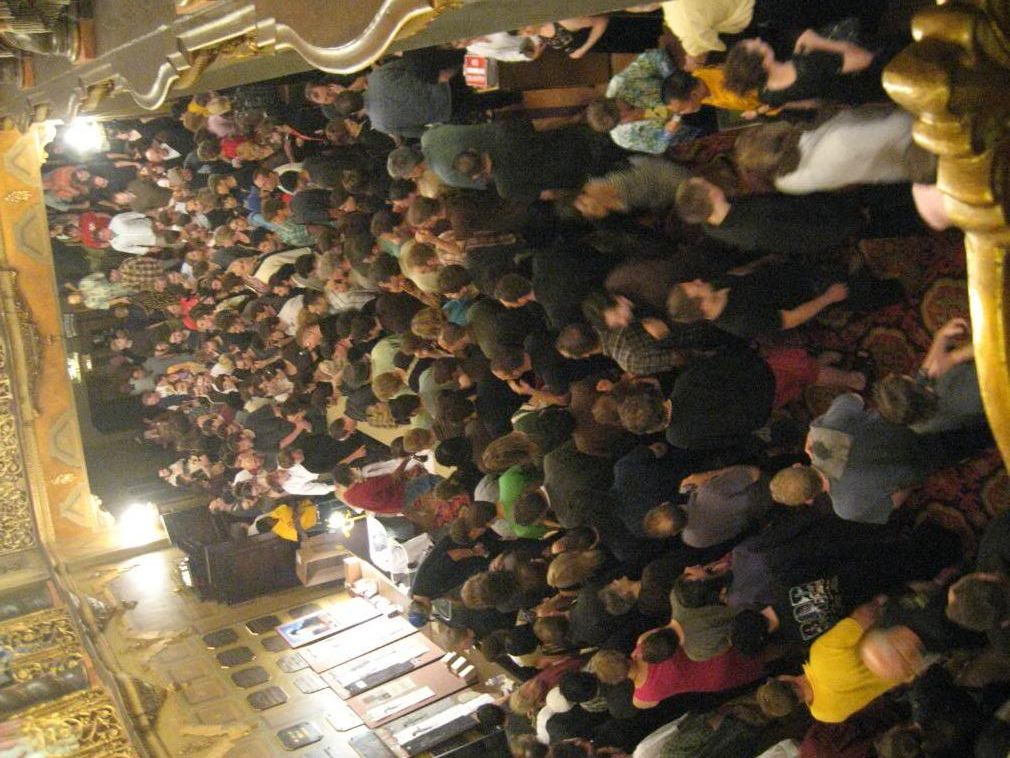 people
queueing
up to get merchandise (or "why we didn't get concert
t shirts
")
the
chandelier
and us all happy after the show.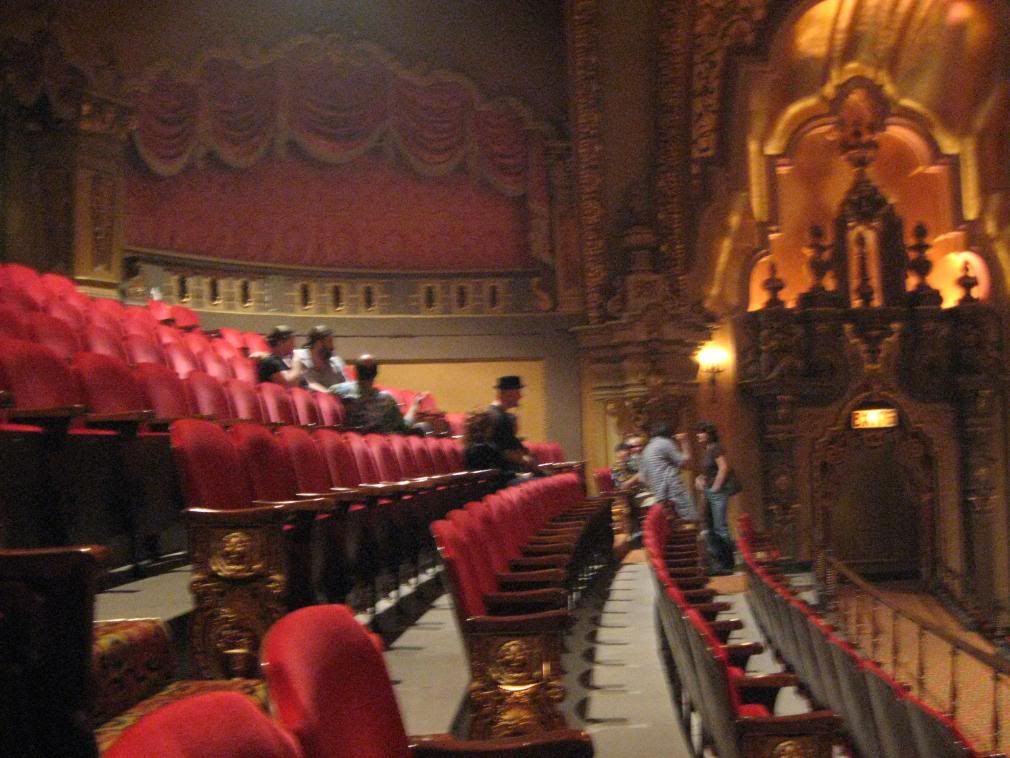 our view of the stage (after the show) and some remaining fans. we saw a lot of pork pie hats that night!!!!
i uploaded new pics to the
strictly no photography
website
, this time from inside the
ohio
theatre. to see them, do a search for "tom waits", or just type in "
glittergirl
" and you'll see all my submissions, including pics i took in the
huntington

bank lobby last year
.

i almost got all the way into the theatre before a guard asked to see inside my purse. he said i had to either give him my camera or one of the batteries. i was happy to give him a battery since i had extras stored in a side pocket, but i realized there were my nice rechargeable batteries and hated to give one up. so instead i open the battery compartment & pretended to fumble and dropped the camera into my purse. i let the rechargeable batteries fall into the bag, dug around and grabbed one of the cheap disposable batteries and gladly handed it over.
as soon as we got inside i found a restroom and got the batteries back in. it was the most beautiful theatre and i am happy i got some good pics. i tried to be respectful during the show and only snapped one quick photo of waits on stage. (i watched people all around us trying to take photos on cell phones or using camera they had
snuck
in with the flash on. it's rude and
distracting
to everyone around!) i made sure to turn off my flash as well as the little orange beam of light that helps the camera focus. i took my photo right at the end of a song, and only took one. it wasn't the best shot, but it's good enough.
the concert itself was amazing. we sat at the back in a balcony and could see the stage pretty well. we had a couple of frat guys in front of us who were really obnoxious and distracting, but i tried hard to ignore their "high fives" and drunken banter. i did wonder how they ended up at a tom waits show. did they take a wrong turn at a
DMB
concert? as i said to
groundcat
later that night, "i bet those 2 went back to their frat house and made out."
back to the concert! tom waits was incredible. he was like an old time preacher, demented orchestra leader, and performance artist all in one. he sang and danced, told really odd & funny stories, and even got the crowd to sing along to "your innocent when you dream." he did "the eyeball kid" with a disco ball hat on and the beams shot out all over the auditorium! the band played multiple instruments, including a sax player who literally played 2 or 3 saxophones at a time, along with clarinet, harmonica and possibly a bassoon. tom waits' oldest son
casey
played drums (as he did last tour) and a younger son came out to play bongos and then clarinet on one song. they did "the house where no one lives" which is one of my favorites. the show was near perfect and i felt lucky to have been there.
more pics to upload and stories to tell, but i need more coffee and have some actual work to do.