we got the ottoman!!! here it is with my "work at home" set up. (working from home on a big red couch is not so bad...)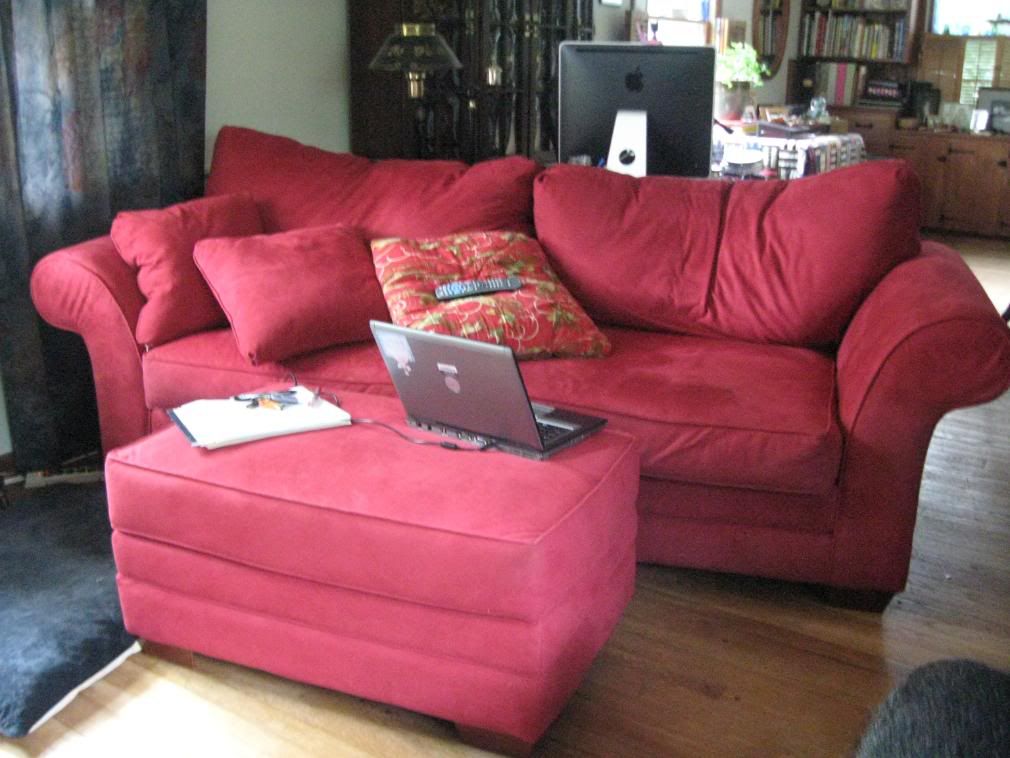 i also got important holiday weekend supplies from the grocery store: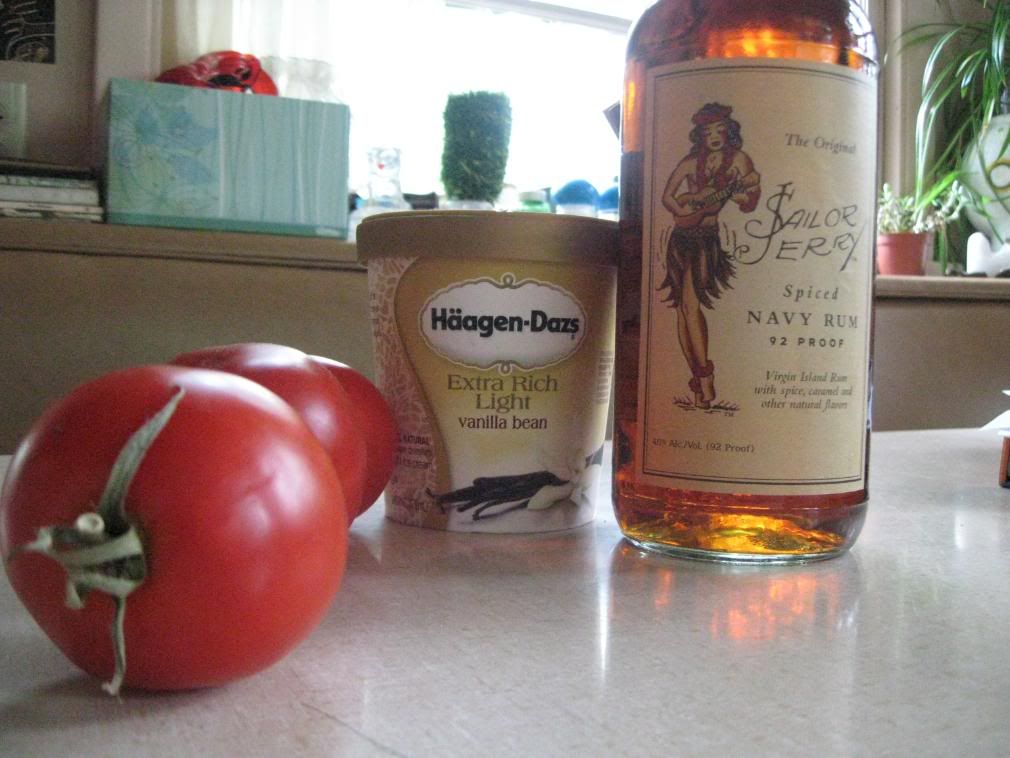 the grocery makes me nuts. i am normally patient. i don't have road rage. i let other drivers cut in front of me. i don't honk. i stay calm. it's the grocery store that brings out my hidden anger. i become enraged when the person in front of me doesn't put down the plastic divider so that i can start putting my stuff on the conveyor belt. today the lady in front of me seemed oblivious to anyone else around her, as she slowly unloaded her cart, bumped into other customers, and argued with her husband. when she got her change back, she stood there for a moment, staring at the cash in her hand. she finally said to the cashier,
"hey, you owe me money! the total was $182, i gave you $200 & you only gave me back $18! you owe me another $10!!!"
the poor kid just stood there, looking so annoyed, trying to explain basic math to her for the next 5 minutes. she finally gave up and walked away. i wanted to drink a swig of sailor
jerry's
and then smack her, smack her real hard. thankfully it's a 3 day weekend and i have nothing planned except to relax and eat tomatoes.
another thing from the grocery story: what is "
activia
" yogurt? i think it's for ladies and helps them be "regular", but
i'm
not sure which bodily functions it's for. and what if a guy eats it?
and finally: we had our first "
barn
groupies" in a long time. i was working from home and the dogs started barking like crazy. i saw a strange car parked out by the
barn.
i walked over and it was an older couple who said that our lake county
barn
was one of the last one's on their list. apparently they have driven all over the state, taking photos of
each
of the 88 barns. crazy! last week we had a professional photographer ask if he could shoot a girl's senior pics in front of the barn. of course we said
ok
. i still get a kick out of barn groupies!!!
one more thing: a google image search for "
barn groupie
" brings up my blog and a pic of groundcat!