April 28, 2008
things are blooming all over the yard! we have purple and white flowers in the lawn, and the lawn guy was out to check things and they start working on the yard this week. we had a ton of deers out, and i repotted all the house plants. i got a few new plants on the bargain shelf at lowe's. if they die, i won't feel so bad...

and finally, something weird.....
April 26, 2008
the day started at work. i tried to make the dev guys choke on candy....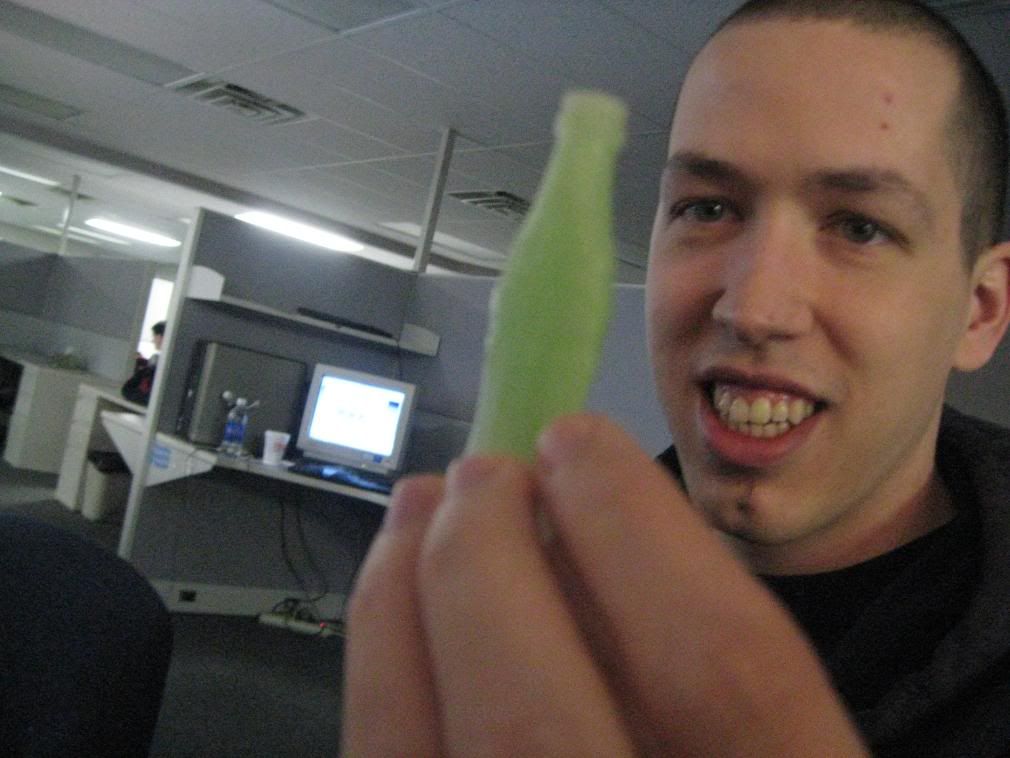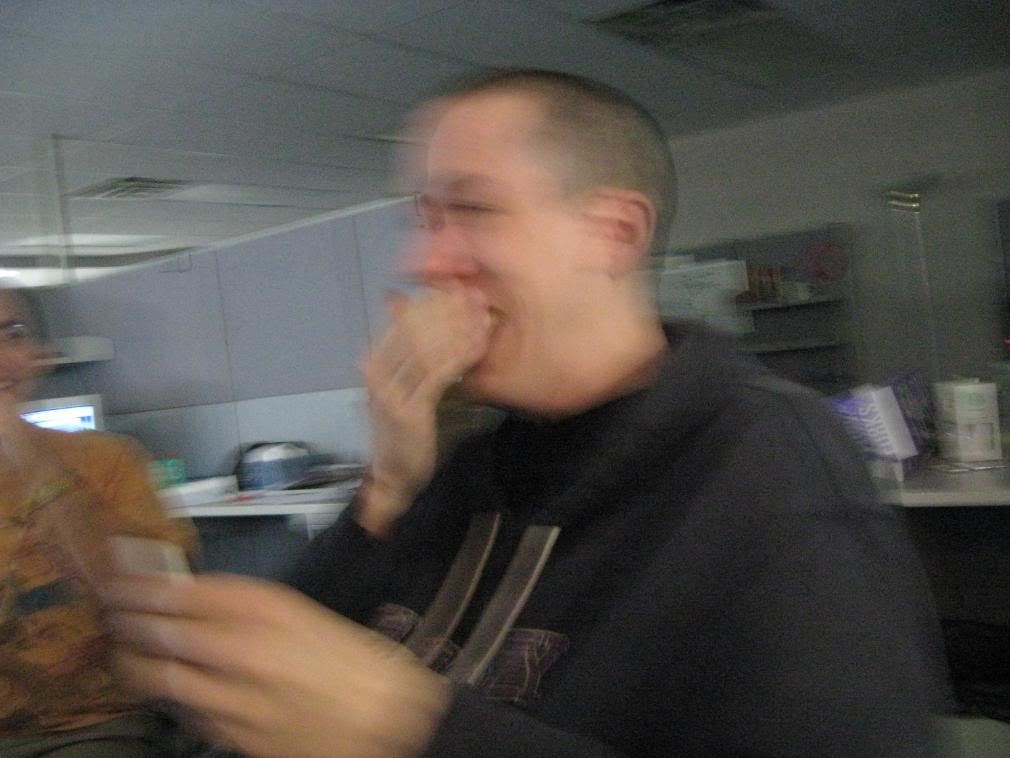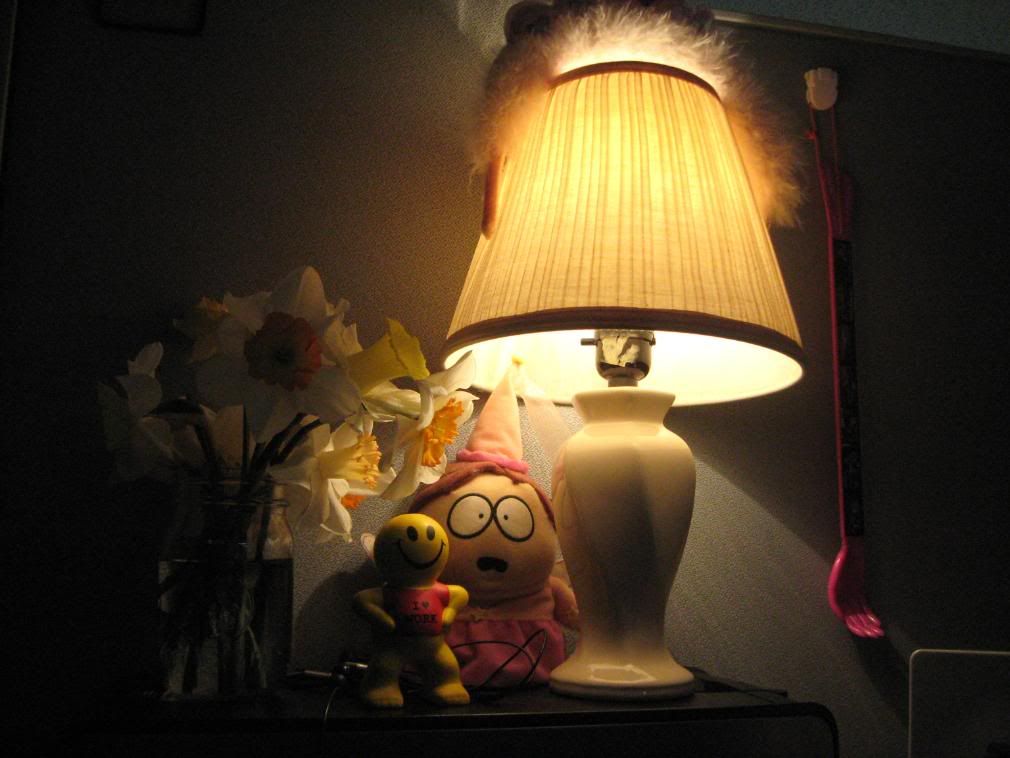 it worked.
then copax & groundcat came to my work before we all headed up to coventry for renny's bday...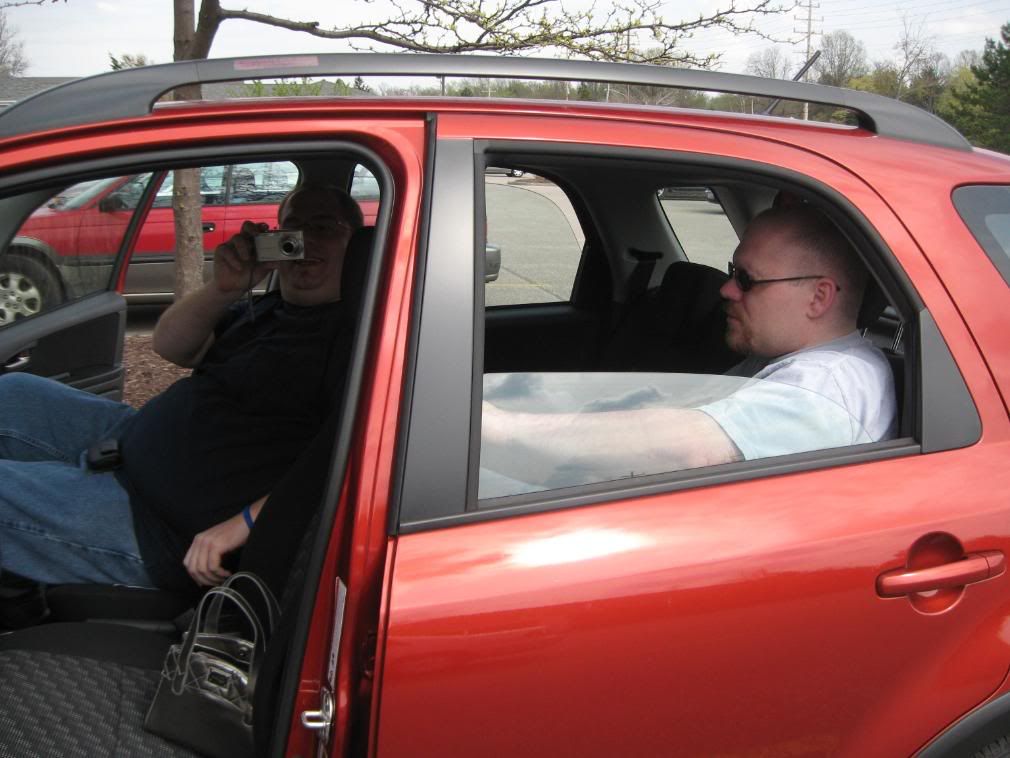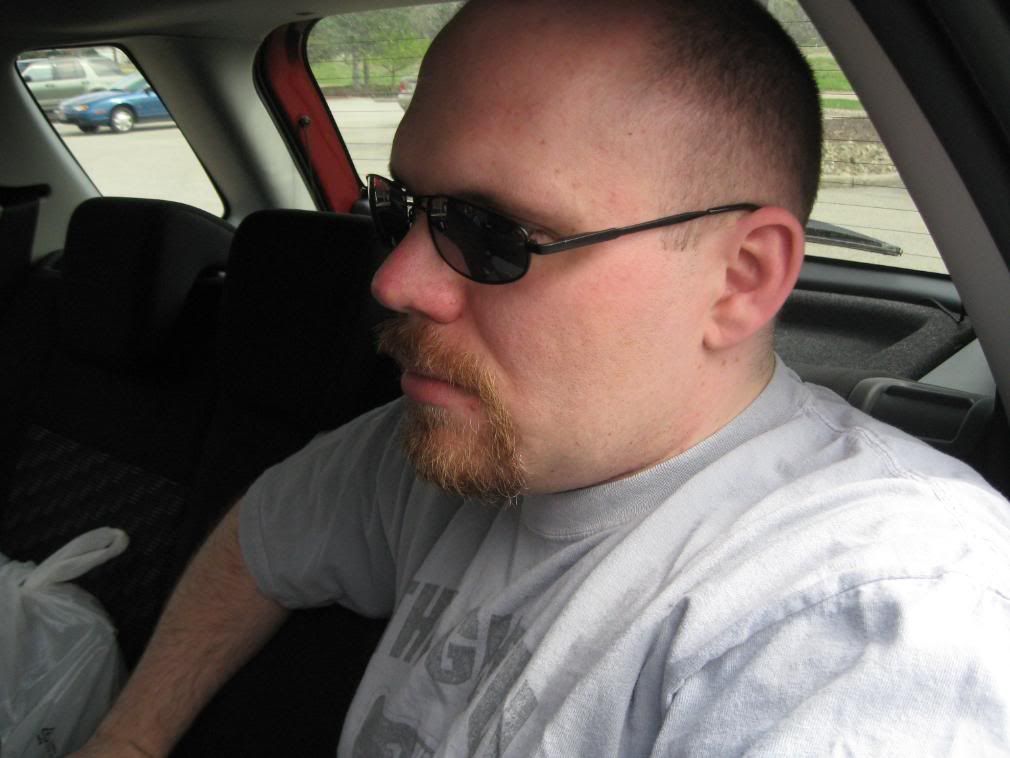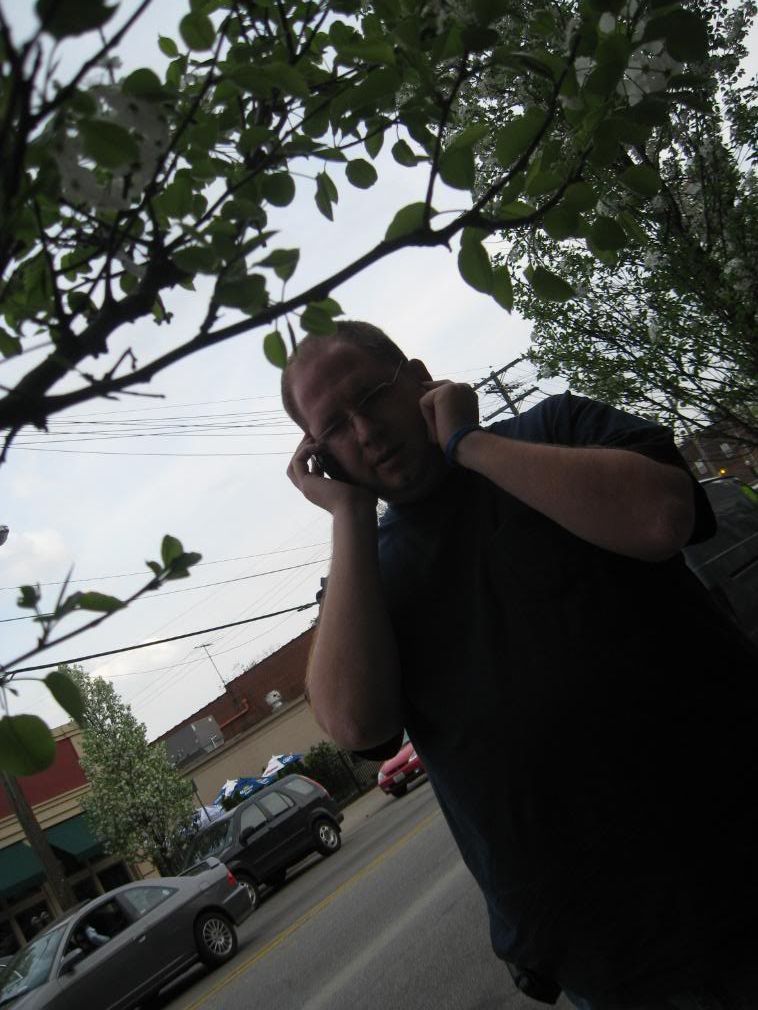 it's the first time i've had 3 people in my car. dan is crabby-faced, i put a sticker on the car & copac is mr. bigshot on his blackberry.
coventry!!!!!!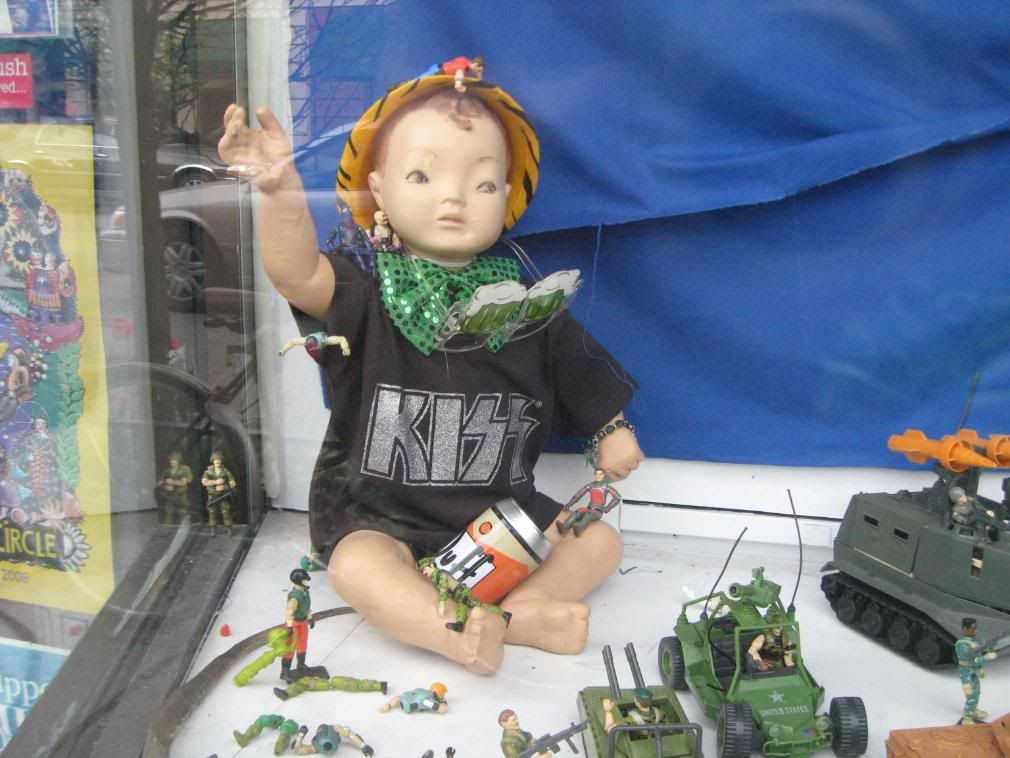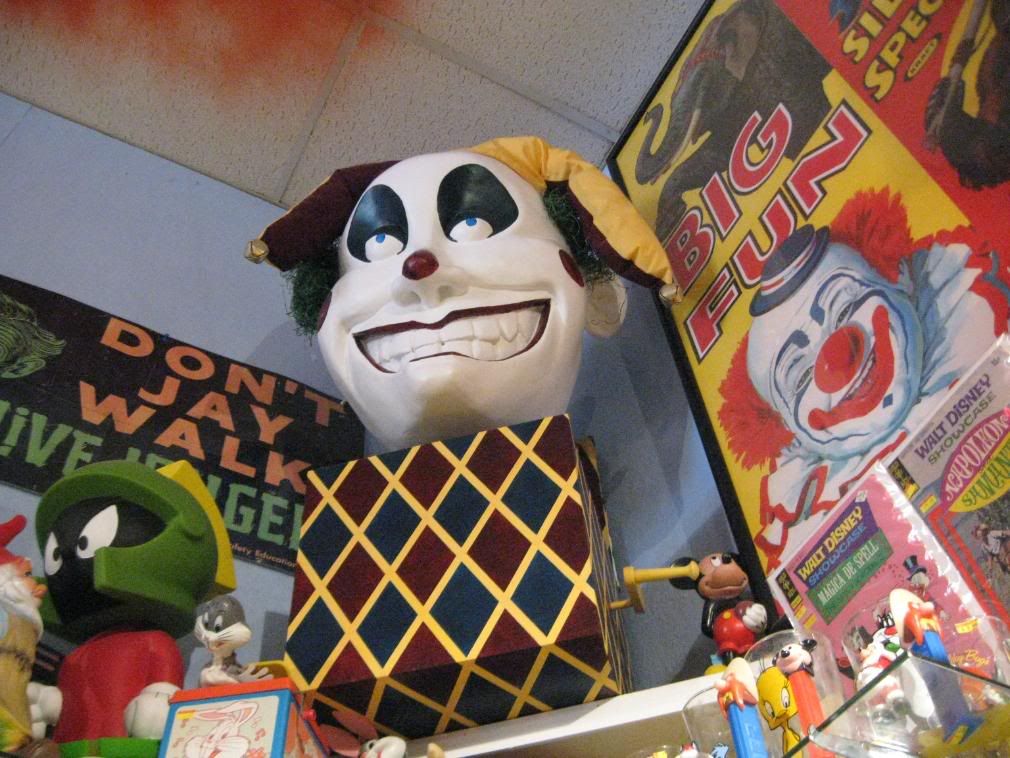 tommy's food and then big fun FUN...
then on to the cleveland cinemateque for the big event with
crispin glover
, but first, the bathroom.......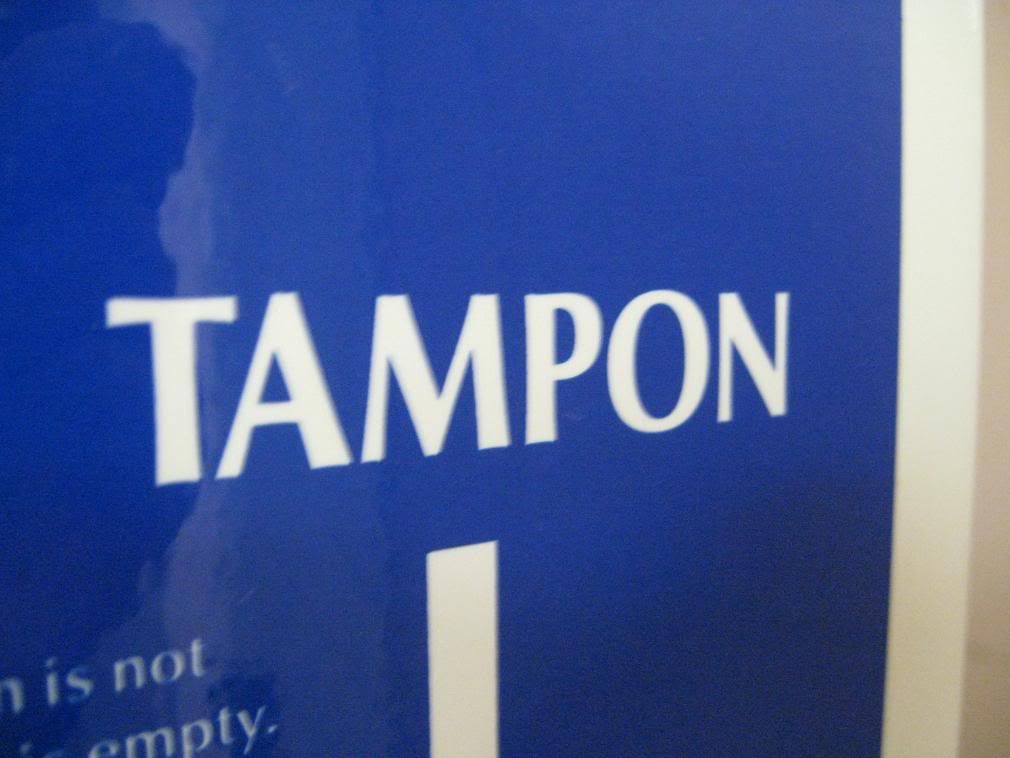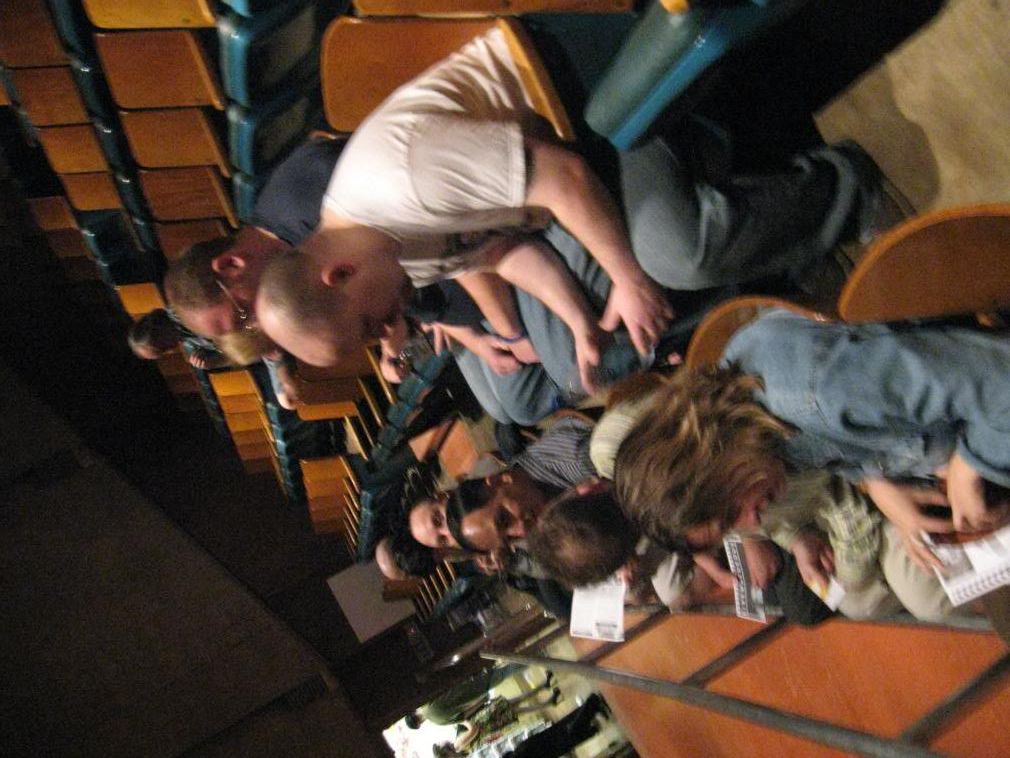 the bathroom art was great, but i hated the 'string art'. see how groundcat looks sort of confused in the photo above? "
hhhhmmmmmmm............................these pants...........they don't fit exactly right....... they seem too short....maybe i've gotten taller..........
."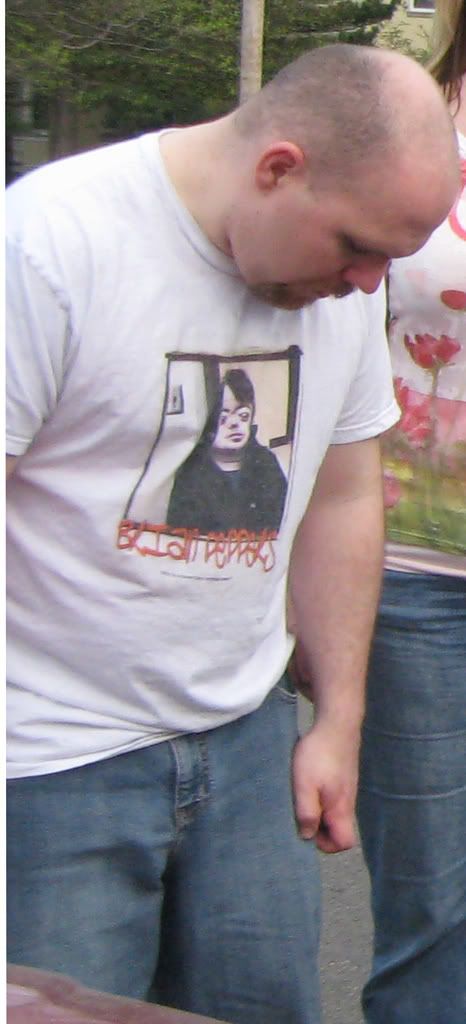 (we just realized this morning that those were my pants!!!
apparently groundcat likes the new lane bryant "right fit" jeans too.
LMFAO!)
additional pics from earlier in the week.
......
wherein groundcat looks crabby at his mom's house, i get a "ped egg", and the henry doll gets a new look
: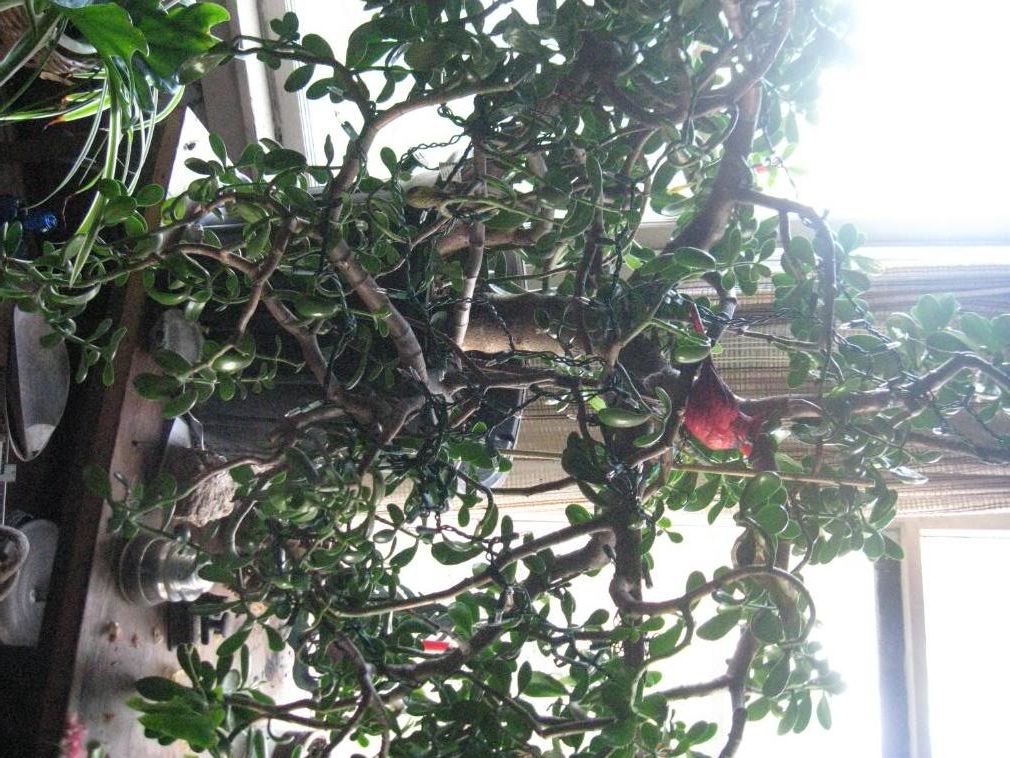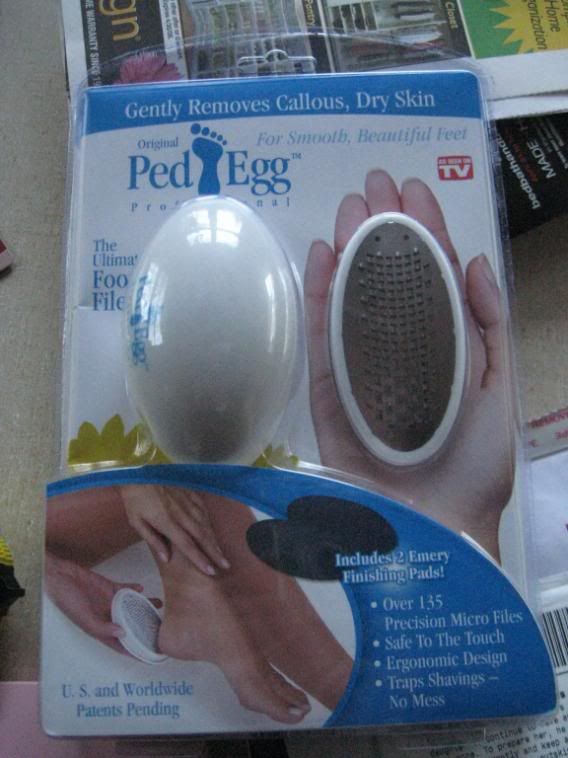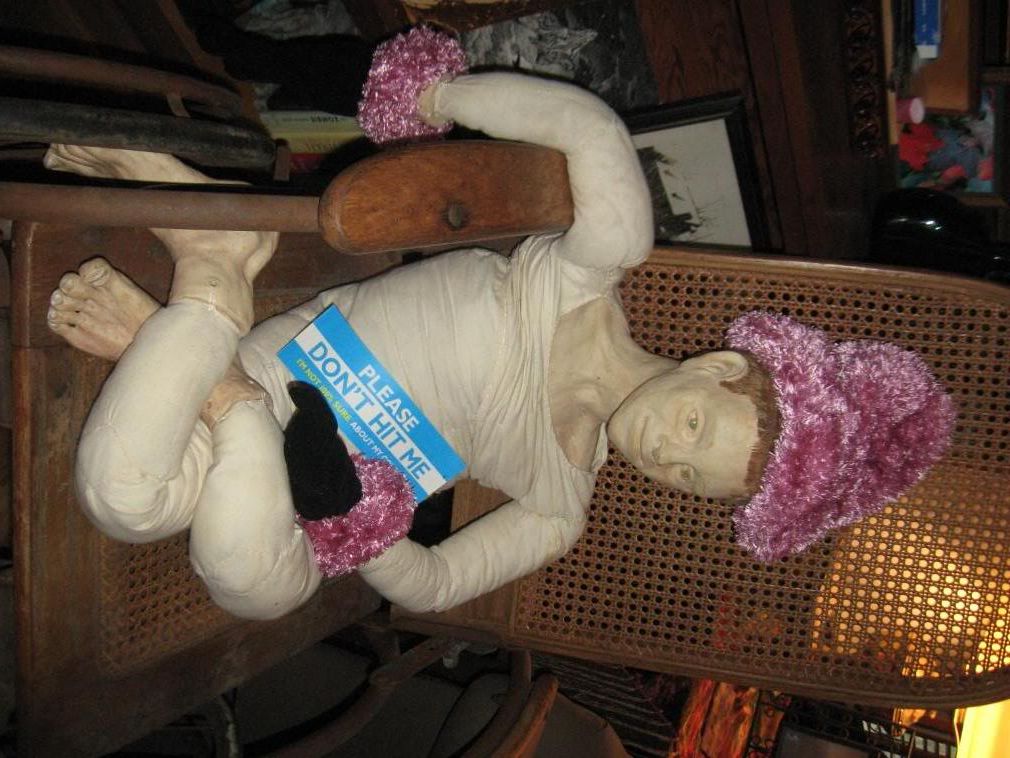 yesterday was renny's b-day dinner and then the "
what is it?
" special showing at the
cinematheque
. we had a blast, & copax got the best group photo:
that's all for now. ciao!!!!!